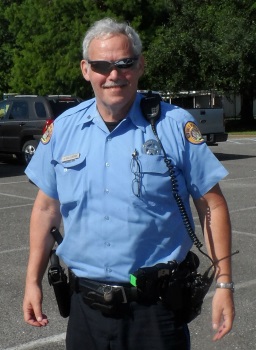 NOPD Sergeant Jeff Wellborn passed away today after suffering a stroke over the weekend. Wellborn is an 8-year veteran of the NOPD. He most recently served in the Fourth District and was one of nine officers to be promoted to Sergeant in a ceremony last week.
Funeral services will be held at Parkview Baptist Church at 6301 Camphor Street in Metairie on Saturday, November 19th.
Visitation will be from 4:30 p.m. to 6 p.m. The funeral service will begin at 6 p.m.
Wellborn had three children, Samuel, 29, Thomas, 27, and Catherine, 16.
The family is asking that donations be sent to the New Orleans Police & Justice Foundation in his name for the NOPD Fourth District in lieu of flowers. You can donate to this fund using the donate button below or by sending a check to the New Orleans Police & Justice Foundation at 400 Poydras St, Suite 2105, New Orleans, La 70130 with "Sgt. Wellborn Memorial Fund" written on the memo line.