Thank Your for a Memorable Stake Out 2016!
Our thanks to everyone who participated in this year's Stake Out for Justice Luncheon presented by First NBC. It was an amazing event attended by more than 500 business and civic leaders, elected officials, NOPD officers and recruits. With your support, NOPJF has answered NOPD's call for service 24 hours a day, 7 days a week, for 21 years!
Luncheon Highlights
Stake Out opened with the Presentation of the Colors by the NOPD Honor Guard. A beautiful rendition of the National Anthem, performed by the Tom Fischer Duo, followed. The invocation was delivered by Dr. David Crosby. We were joined by Mayor Landrieu and U.S. Attorney Kenneth Polite in proudly honoring valiant NOPD Officers with the Badge of Honor Award and distinguished members of our community with the Corporate Responsibility Award and the Ebbert Award.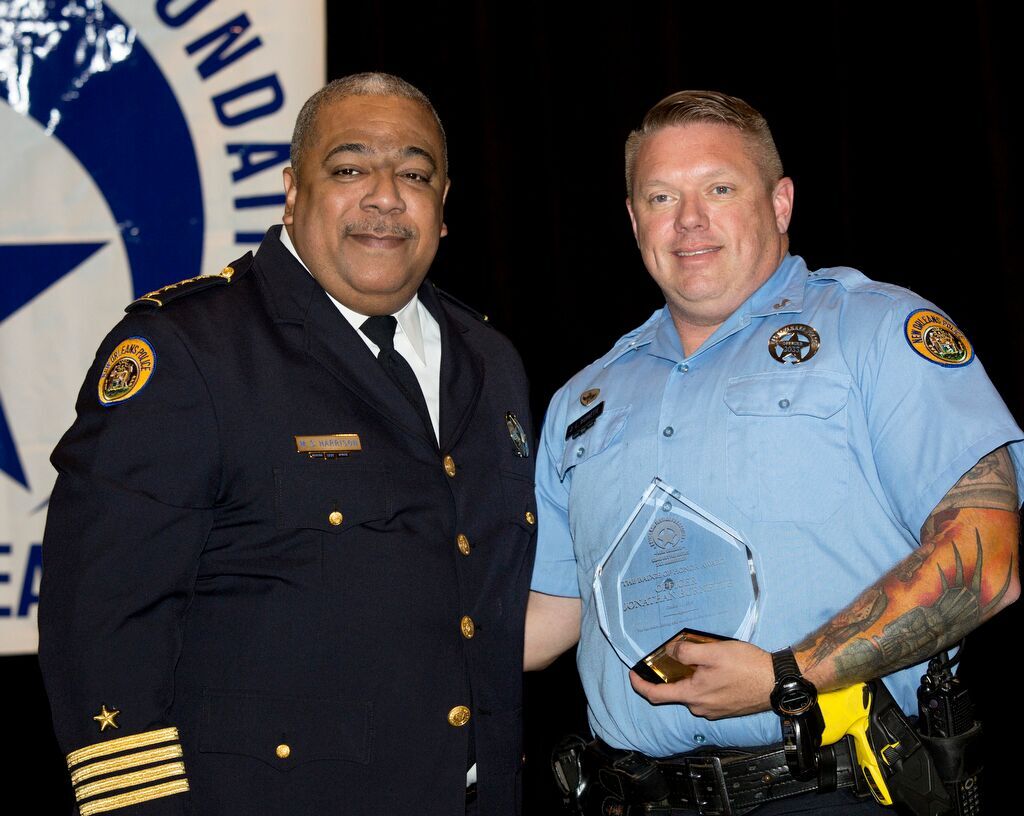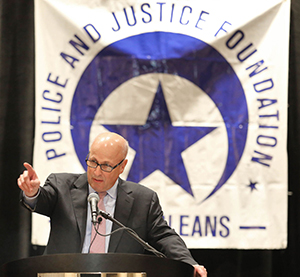 NOPD Praised at NOPJF's Annual Luncheon
Chuck Wexler, Executive Director of the Police Executive Research Forum (PERF), lauded NOPD in his keynote speech at our Stake Out For Justice Luncheon. He credited NOPD as a national leader, singling out groundbreaking initiatives such as the EPIC peer intervention Program as models for other police departments across the country. "New Orleans is on offense rather than on defense."
He also praised the New Orleans Police & Justice Foundation's support for NOPD, noting that Superintendent Harrison was able to attend PERF's Senior Management Institute for Police thanks to an opportunity made possible by NOPJF.
To read more about Chuck's keynote speech and NOPD take a look at this article by The Advocate.